DONALD TRUMP, U.S. President & Real Estate Mogul, after a performance at Trump National Golf Club,
"Melania and I were very impressed with his talent.  We booked him for two more shows."

VIC DAMONE, Singer,
"Steven sounds just like Sinatra's records."

VINCENT FALCONE, Long-time pianist/conductor for Frank Sinatra,
"Steven is one of the finest singers keeping The Great American Songbook alive since 'The Old Man' himself."
TONY ORLANDO, Singer, Songwriter, Producer,
"This man does not imitate, he pays tribute"
CONNIE FRANCIS, Singer, exclaimed during Steven's show at The Carnegie Club,
"He's great!  And with the big band, it's like being back at The Copa!"
JOHNNY MAESTRO, Singer,
"I can't believe how much he reminds me of Sinatra.  Even his speaking voice sounds like Frank's"

DANNY AIELLO, Actor / Singer,
"Steven is the best singer of our kind of music out there today.
And I don't say that because he's my friend, I say it because it's the truth."

DEANA MARTIN, Singer / Actress / Author / Radio Personality,
"Steven Maglio is a fabulous singer, an incredible entertainer, and one of my best Pallies."

BRETT RATNER, Producer/Director/Screenwriter, after Steven performed a private show
at his Beverly Hills home where guests included Sharon Stone, Mariah Carey and Stevie Wonder,
"Steven Maglio was the highlight of the night!  He's amazing!"

GIANNI RUSSO, Actor / Singer,
"On stage, Steven is Sinatra's ghost."

GOVERNOR DAVID PATTERSON, former New York State Governor,
upon learning that Steven was singing during a function he was attending,
"Because I'm legally blind, my hearing is sharper than average, and still I was surprised when
they told me Steven was singing live.  I thought they were playing Sinatra's recordings."

DENNIS FARINA, Actor,
"Steven's terrific!  Whenever I'm in New York on a Saturday night, I'm at The Carnegie Club."
 
SUSAN LUCCI, Actress / Singer / Author / Entrepreneur,
after hearing Steven sing "The House I Live In,"
"I've heard that song all my life, but this was the first time I really listened to the words.
Steven performed it beautifully."

PAT COOPER, Comedian,
"Steven Maglio is the greatest.   Do you hear what I'm tellin' you?   He's the greatest!"

STEVE TYRELL, Singer / Producer,
"Steven has a great voice and exceptional breath control.  
He's a real singer …. and he's my paisan!"

LISA LAMPANELLI, Insult Comic,
"Steven's my favorite singer, and my favorite straight friend."

TONY DANZA, Actor / Singer,
"I like Steven's singing because he pays attention to those minor details that make a song popular,
and then puts those details into his own renditions.  That's one of the marks of a great singer."

BRAD GARRETT, Actor / Comedian, after seeing Steven's show at The Carnegie Club,
"I used to open for Sinatra, so I know how he worked.  The way Steven sings,
and his whole style of crafting his show, is a beautiful tribute to Frank."

SANDY HACKETT, Comedian / Producer & co-star of Sandy Hackett's Rat Pack Show,
"Steven Maglio is everything a singer / entertainer is supposed to be.  He performs with style,
panache and passion.  His voice is stellar and his charm is just pure fun."

LISA DAWN MILLER, Singer / Producer & co-star of Sandy Hackett's Rat Pack Show,
"Steven is an AMAZING singer and performer.  He knows how to interpret a lyric with feeling
and conviction.  He sounds like Sinatra, but more importantly, he sounds like Steven."

FRANK PELLEGRINO, Singer / Actor (The Sopranos) / Owner of Rao's Restaurants,
"Steven Maglio is soon to be a living legend."

BO DIETL,  Actor / Chairman & CEO of Beau Dietl & Associates,
"Steven sings like Sinatra would love to hear."

SONNY GRASSO, Producer,
"I told Steven to always emphasize, at the beginning of each show, that he's not an impersonator.  
The audience needs to know that they're seeing a good singer and not a bad impersonator.
I've seen Sinatra-style singers come and go, and Steven is the best, by far."

DAVID CONE, Perfect game pitcher for the New York Yankees,
"Steven hits it out of the park at each show.  He's great ... just great !!!"

JOE RIGANO, Actor / co-host of The Wiseguy Show,
"Growing up in my mostly Italian neighborhood in Brooklyn, Frank Sinatra was like a God.  
Steven is the closest thing to Sinatra I've ever heard."

SOL YAGED, Legendary Clarinetist,
"Steven Maglio is the keeper of Frank Sinatra's flame."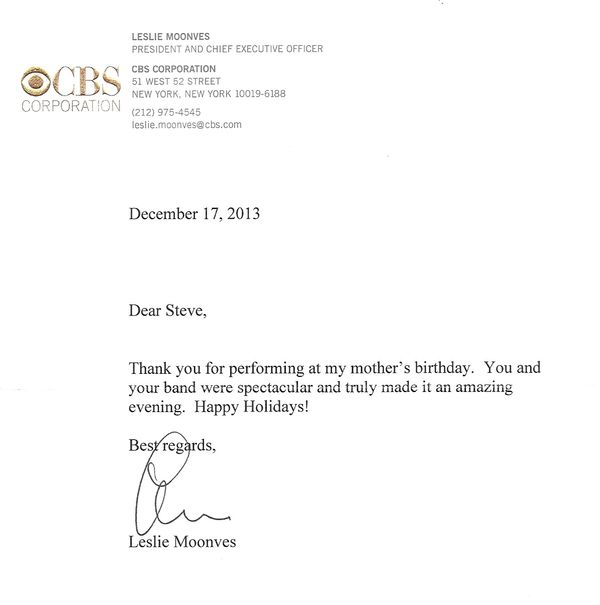 THE NEW YORK TIMES
"Steven Maglio does not have blue eyes, but with his smooth croon & Rat Pack swagger, 
listeners just might imagine they were at the Copa Room at the Sands in 1963."

LARRY KING, Author, Radio / TV talk show host & personality,
"Steven Maglio puts the 'Great' in The Great American Songbook."

SIDNEY ZION, New York Daily News columnist and friend of Frank Sinatra,
"If Sinatra saw Steven's show, he would have chosen him to continue singing his songs."

WILL FRIEDWALD, Jazz Critic and author of "Sinatra!  The Song Is You: A Singer's Art,"
"He captures the spirit of the songs and arrangements, as well as the attitude of the original singer."

FRANK SCHECK, The New York Post,
"You can practically hear the whirring of slot machines while Steven Maglio channels the
Chairman of the Board in "Sinatra: Remembering The Sands" Saturday nights at The Carnegie Club."
 
ROBERT L. DANIELS, Variety,
"Maglio never attempts an imitation, though some of the body language, swagger and mannerisms
that we've come to know surface as a kind of jaunty salute to the master.  A polished and confident
singer who knows the musical terrain well, he phrases and punctuates with Sinatra's flair."


DICK ROBINSON, radio station owner & international radio / TV personality,
"The vocalists who first breathed life into the sails of The Great American Songbook
can rest assured that their masterpieces will be preserved for future generations with
the likes of Steven Maglio at the helm.  A world-class singer of the highest caliber.
The stuff that 'Legends' are made of."
STEPHEN SOROKOFF,
pianist, author/critic BroadwayWorld.com, music editor Times Square Chronicles,
"Steven's a little dash of Dean & Frank, with the likability of Steve Tyrell."
MICHAEL DALE, Broadwayworld.com,
"What's most impressive about Steven Maglio is that even while tributing a singer he so obviously
admires, he manages to make the evening his own.  You may walk in because of Frank Sinatra, but
you'll leave with an appreciation for a terrific entertainer named Steven Maglio.


ELIZABETH AHLFORS, Cabaret Scenes,
"He reflects Sinatra's taste for good songs.  On stage, he echoes 'Ol' Blue Eyes' audacious cool."


JUDD HOLLANDER, The Epoch Times,
"A crooner of the old school."


MARIO FRATTI, OGGO (Italian Newspaper),
"Very highly recommended."
ANGELA BALENA, English language teacher in Puglia, Italy.
"Some teachers play Frank Sinatra's recordings to demonstrate correct pronunciation. I play Steven Maglio."


MARJORIE GUNNER, On And Off Broadway,
"His voice is strong, phrasing as neat as Ol' Blue Eyes'."


JERRY OSTERBERG, Cabaret Scenes,
"Maglio's mellow sound is easy to listen to and his impeccable phrasing rivals that of his idol."


LIONEL, syndicated radio / TV talk show host,
"Amazing … Incredible … Phenomenal.  I love this guy."
JERRY BLAVAT, Philadelphia radio personality,
"As soon as I heard him sing, I knew he belonged in Atlantic City.
I'm proud I was able to help him get his first gig there."

JOEY REYNOLDS, syndicated radio / TV host,
"Steven Maglio is one of the all-time great ballad singers.
I think if there was no Frank Sinatra, he'd be the guy.